The Board Member of DAMA, Angeles González-Sinde participates in the UNESCO Debate on Artificial Intelligence in the Audiovisual Industry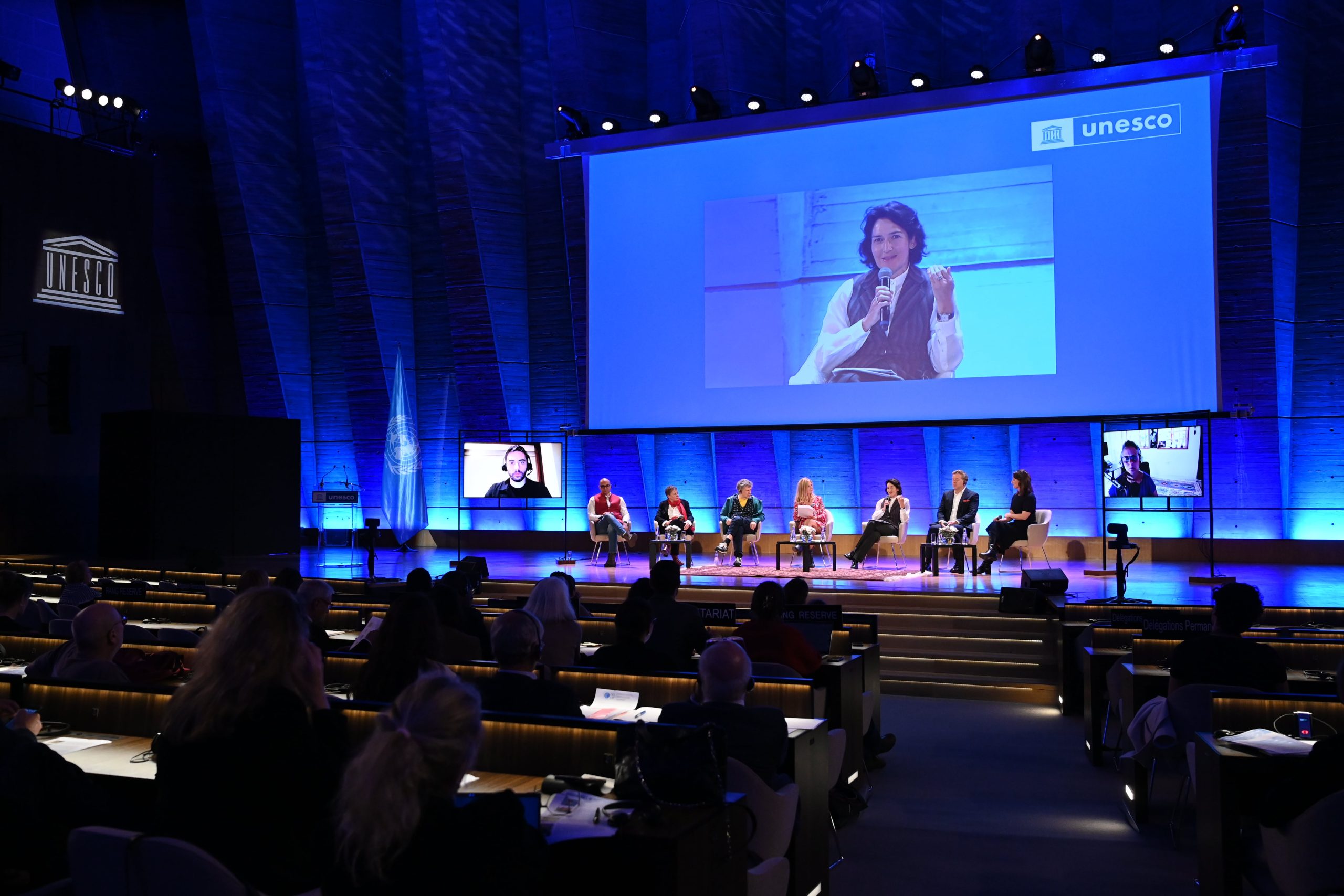 The film sector at the forefront: High-level discussion on artificial intelligence in the audiovisual industry.
Ángeles González-Sinde pointed out, "Authors must receive fair remuneration for the use of their works, the corresponding credits and give their consent".
DAMA Board Member Ángeles González-Sinde participated in the high-level debate on Artificial Intelligence (AI) in the Audiovisual Industry organized by UNESCO in Paris on October 19th, in collaboration with CISAC.
In this context, DAMA is a member of the Board of Directors of CISAC, the largest representative organization of creators in the world, which integrates 225 entities from 116 countries representing more than 5 million audiovisual, musical, dramatic, literary and visual arts creators. Ángeles González-Sinde, who serves as CISAC Vice President representing the audiovisual repertoire, made a significant contribution to the debate.
The meeting brought together leading AI and film industry experts from around the world:
Mr. Duncan Crabtree-Ireland, SAG-AFTRA National Executive Director and Chief Negotiator.
Mr. Rizwan Ahmad (India), Director of the Instructional Media Centre at Maulana Azad National Urdu University (MANUU)
Ms. Sarah Dearing (Canada), International Affiliation of Writers Guilds Secretariat
Mr. Michel Gondry (France), Award-winning screenwriter and director, musician
Ms. Ángeles González-Sinde (Spain), Vice-President of CISAC, award-winning screenwriter, film director
Mr. Joseph Mc Ginty Nichol ("McG") (USA), Director, producer and screenwriter
Ms. Yvonne Muinde (Kenya), Award-winning visual effects artist
Dr. (Ms.) Mathilde Pavis (France), International legal expert in intellectual property, data and ethics
Mr. Cristóbal Valenzuela (Chile), Co-founder and CEO of Runway
The protagonists explored the opportunities and challenges that AI and machine learning present in the cultural and creative sectors. During the discussions, they addressed fundamental questions related to ethics, cultural diversity and the essence of human creativity.
This exchange of ideas and considerations about next steps for action and protection of their rights, is available here.
In the debate, DAMA board member Ángeles González-Sinde expressed her concern about the possibility of plagiarism in the use of AI in artistic creation: "AI can bring great enhancements to the work of a film maker. But there is a huge concern over the threat this poses to the rights of creators because of the lack of a secure rights environment that identifies AI, protects the rights of the human creator and ensures that the human creator is paid. When we are talking of artworks that are based on the use big data, it amounts to previous works whose authors have never consented and are not being compensated, and there is no transparency. Then it's really risk for me as an author to use artificial intelligence".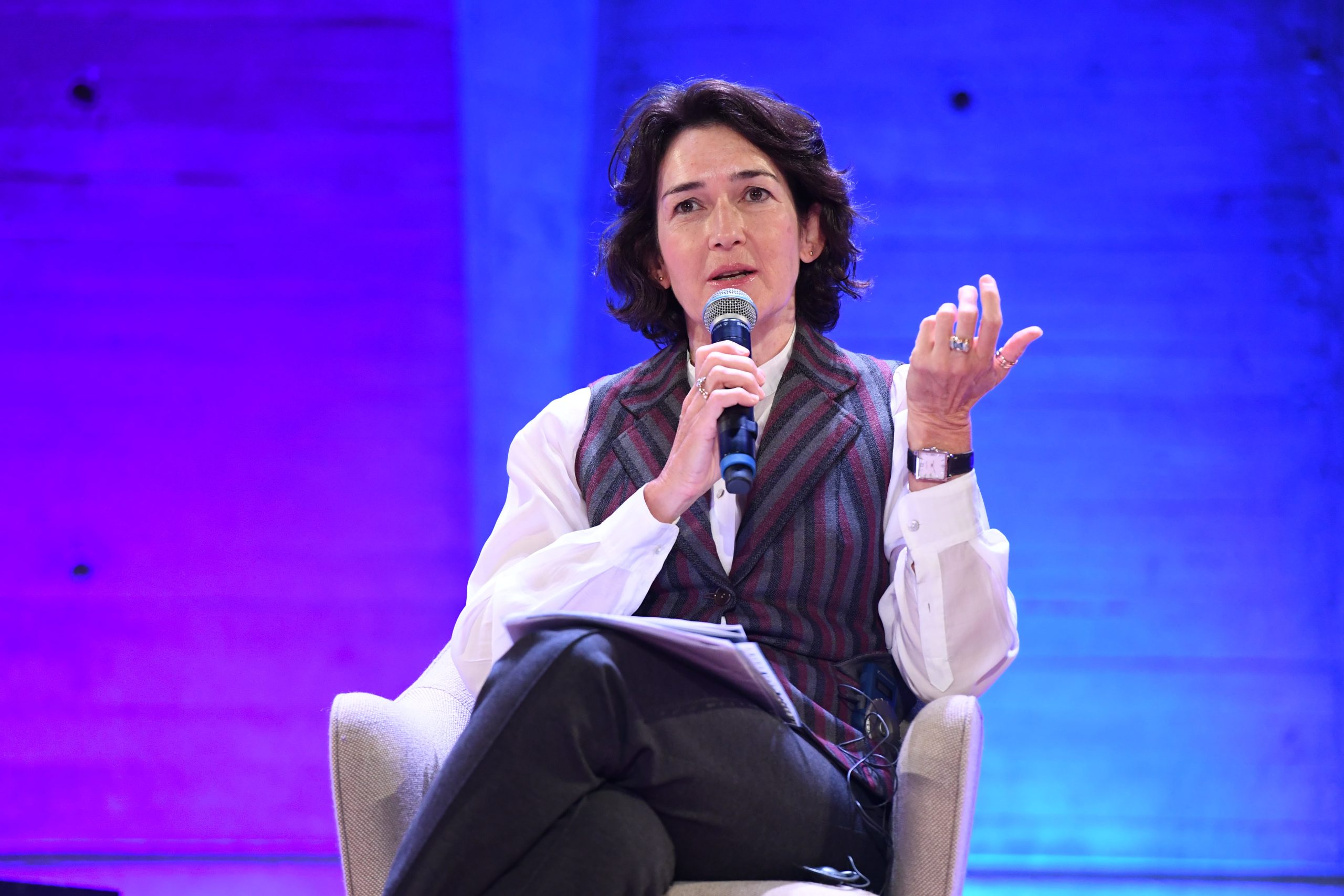 González-Sinde also emphasized the importance of consent, compensation and transparency as essential elements to ensure an ethical use of AI in the sector: "Creators need to be fairly remunerated for the use of their works, their informed consent secured and credits properly given".
The conference concluded with a call to action, that is, urging policymakers to establish guidelines and regulations that protect the rights of creators and promote a global level playing field in the use of AI in the audiovisual industry.