Global creators' collections up 5.8% in 2021 but still below pre-COVID levels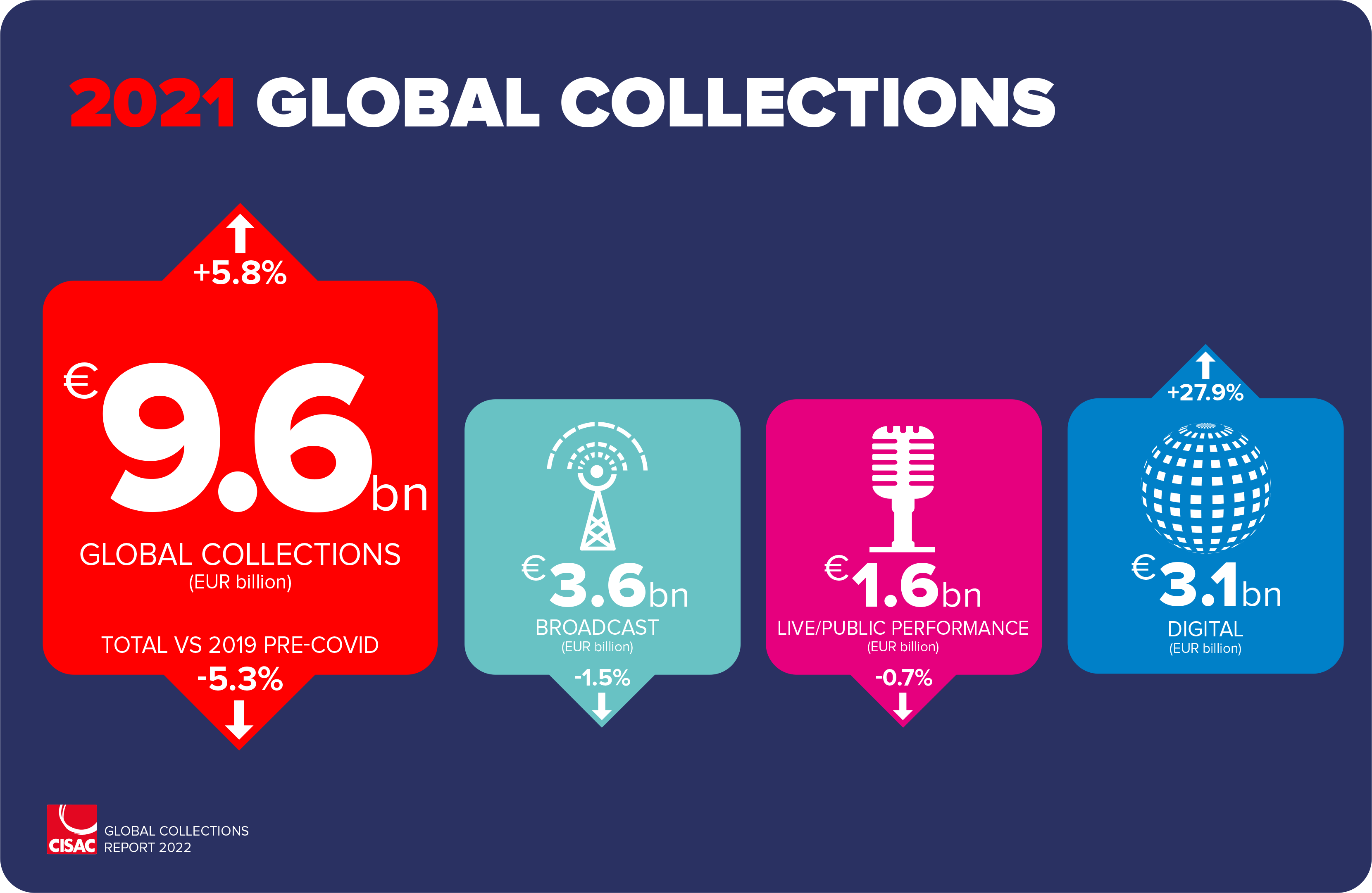 CISAC (International Confederation of Societies of Authors and Composers) has published the 2022 Global Collections Report, which provides comprehensive data and analysis of collections across all repertoires.
The report shows that global royalty collections for creators of all repertoires returned to growth in 2021, rising 5.8% to EUR9.6 billion but remaining well below pre-pandemic levels.
Despite a 27.9% rise in digital royalties helped by the growth of subscription streaming, total worldwide collections in 2021 were still 5.3% lower than in 2019.
The result illuminates the disastrous impact of the two-year lockdown on live and public performance income, the potential for further digital growth and the urgent need for actions to unlock more value for creators in the streaming market.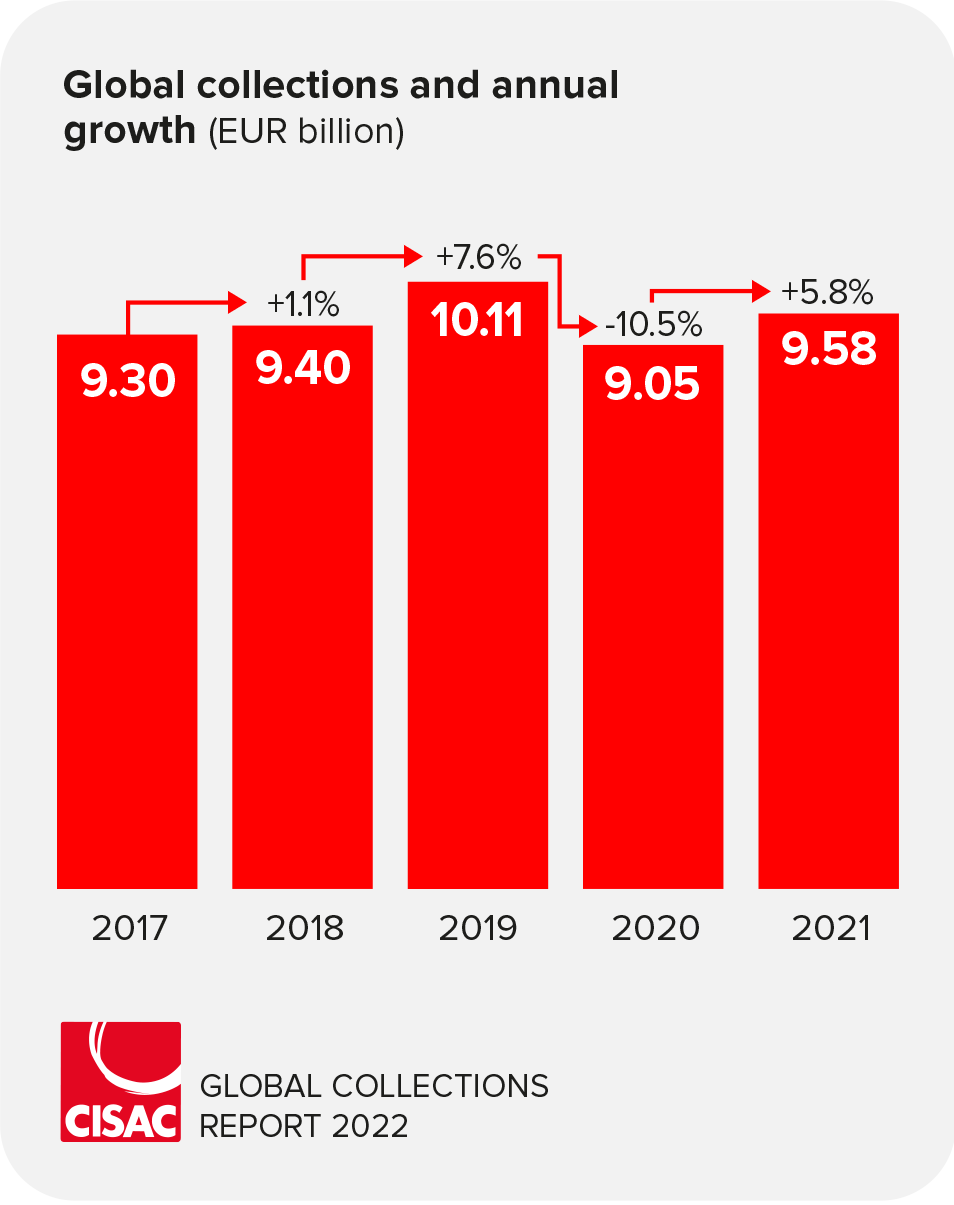 "After the 10% fall experienced in 2020, our societies' return to growth last year is an impressive achievement. The acceleration of digital licensing by many of our members to offset the decline in other areas is a real success story. The recovery is only half done, though. There is, without a doubt, much more room for growth, and to achieve that, we need to bring more value to creative works in the digital market and promote a fairer ecosystem for creators", states the CISAC Director General Gadi Oron.
More information here.